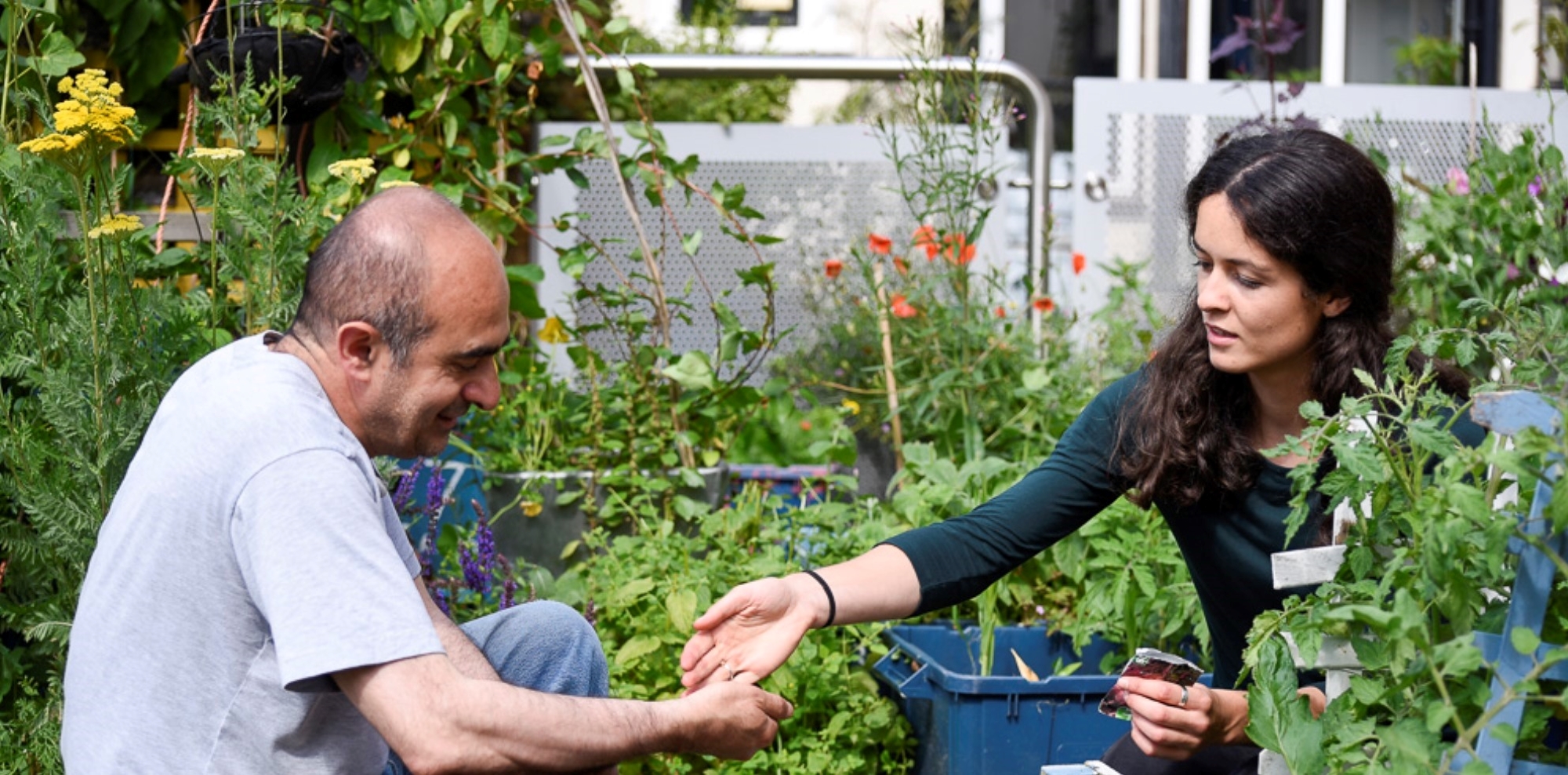 Due to Covid-19, Gardening for Wellbeing is currently paused.
Join us on Friday afternoons in Pembroke House's beautiful garden to grow fresh vegetables and flowers with your neighbours! Enjoy nature, meet new people, and feel well.
Learn about how to nurture a garden throughout the year from two professional gardeners. Take part in activities including sowing seeds; pruning; harvesting home-grown vegetables; and maintaining equipment.
In the winter, the project continues in our garden room, with activities including card-making, storytelling and making seed parcels.