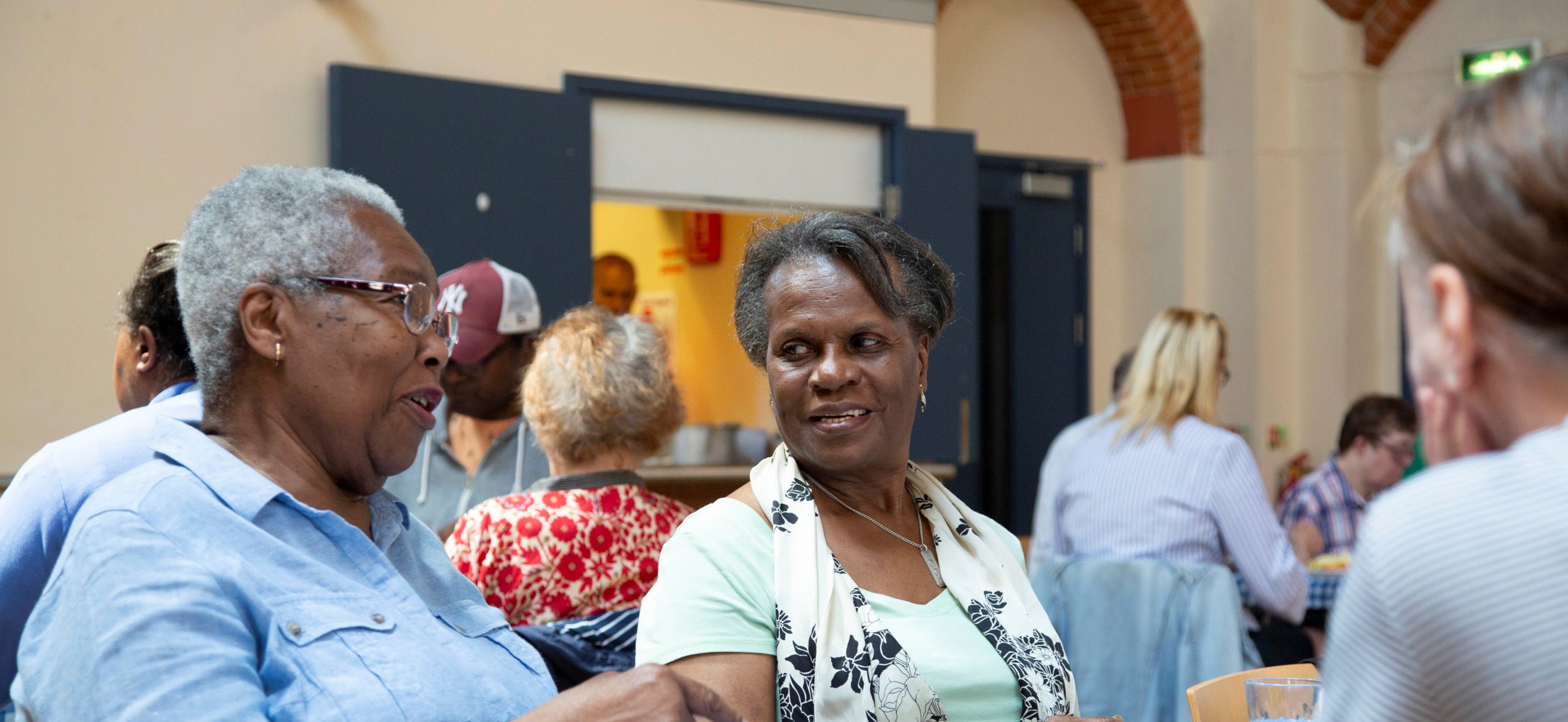 Due to Covid-19, Lunch Club is currently paused.
Pembroke House's Lunch Club is a fun and relaxed space for local people to come together and have a good time.
We meet each Thursday lunchtime. Participants can turn up from 12:15 for some Dancersize, led by professional ballet dancer Patrick Wood.
Lunch is served from 12:30. Each week's meal is made up of a main course and a dessert – with vegetarian options – using healthy, locally-bought ingredients. The food is prepared by a professional chef and a team of volunteers.
Other volunteers help out with setting up the space, serving lunch and washing up.
After lunch, participants can take part in bingo or knitting.
Lunch Club has been going strong since 2010. It's a great way for old friends to catch up and neighbours to meet one another for the first time.