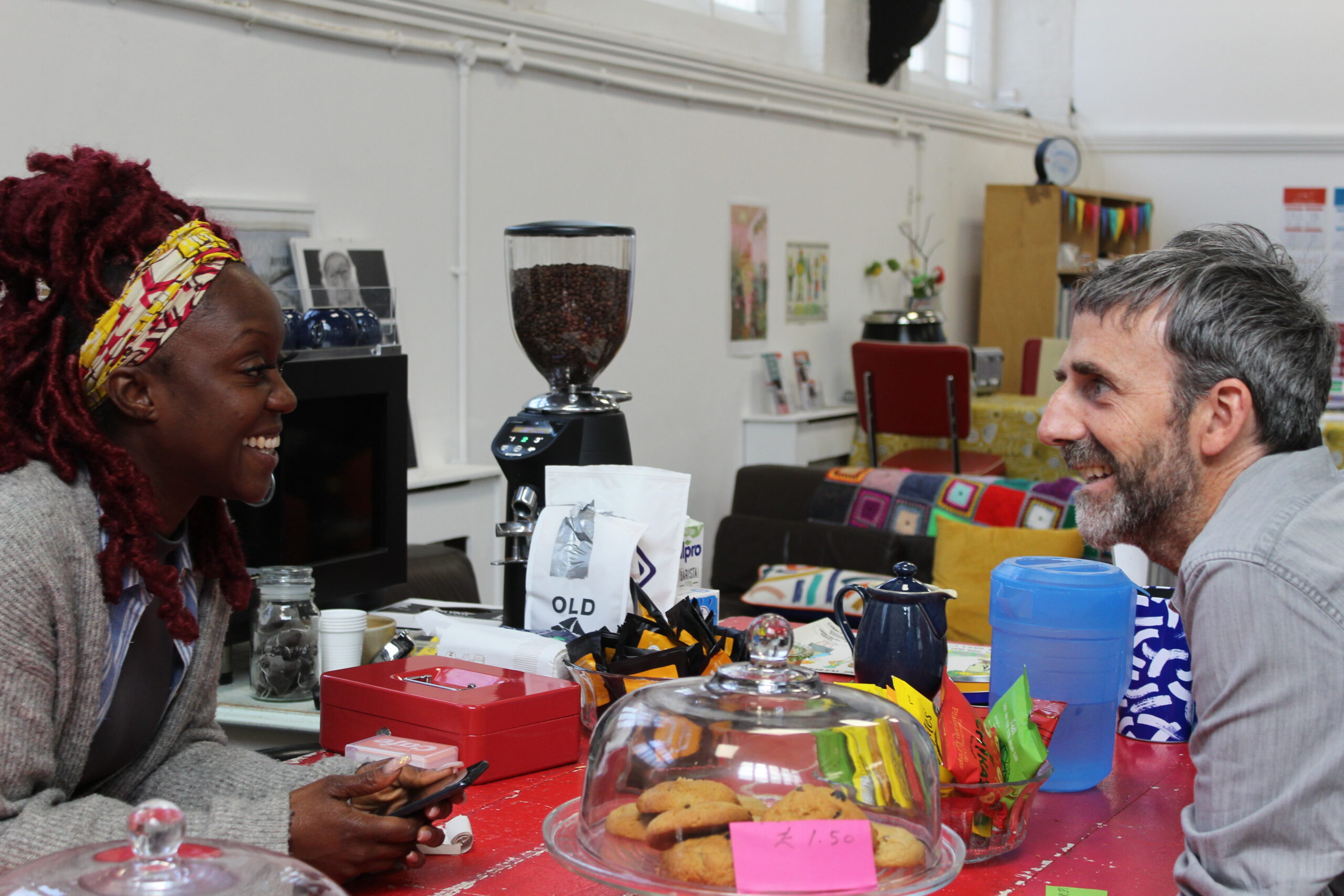 Community Cafe
At the heart of the vibrant Walworth neighborhood, the Walworth Living Room Community Cafe is a warm and welcoming gathering place for residents, visitors, and community members.
We believe in the power of food to bring people together, foster connections, and build a stronger community. Whether you're looking for a cozy spot to enjoy a cup of coffee, a delicious meal, or a space to connect with others, our cafe is here for you.
Our Community Cafe is more than just a place to grab a bite to eat. Chef Samar is dedicated to offer a carefully crafted menu with a diverse range of options to cater to various dietary preferences and tastes.
From freshly brewed coffee and artisanal teas to hearty breakfast options and delicious lunch specials, our culinary offerings are prepared with love and attention to detail. We source our ingredients locally whenever possible, supporting local farmers and businesses. Whether you're in the mood for a wholesome salad, a comforting soup, or a decadent dessert, we have something to satisfy every craving.
The warm and inviting atmosphere, friendly staff and volunteers, and delicious food await you at the Community Cafe. Drop by to savor a delightful meal, catch up with friends, or simply find a moment of tranquility in our cozy space.
If you have any questions, feedback, or would like to inquire about food catering for your next event, we're here to help. Please email Natalie, our Walworth Living Room Manager, at natalie.cole@pembrokehouse.org.uk.