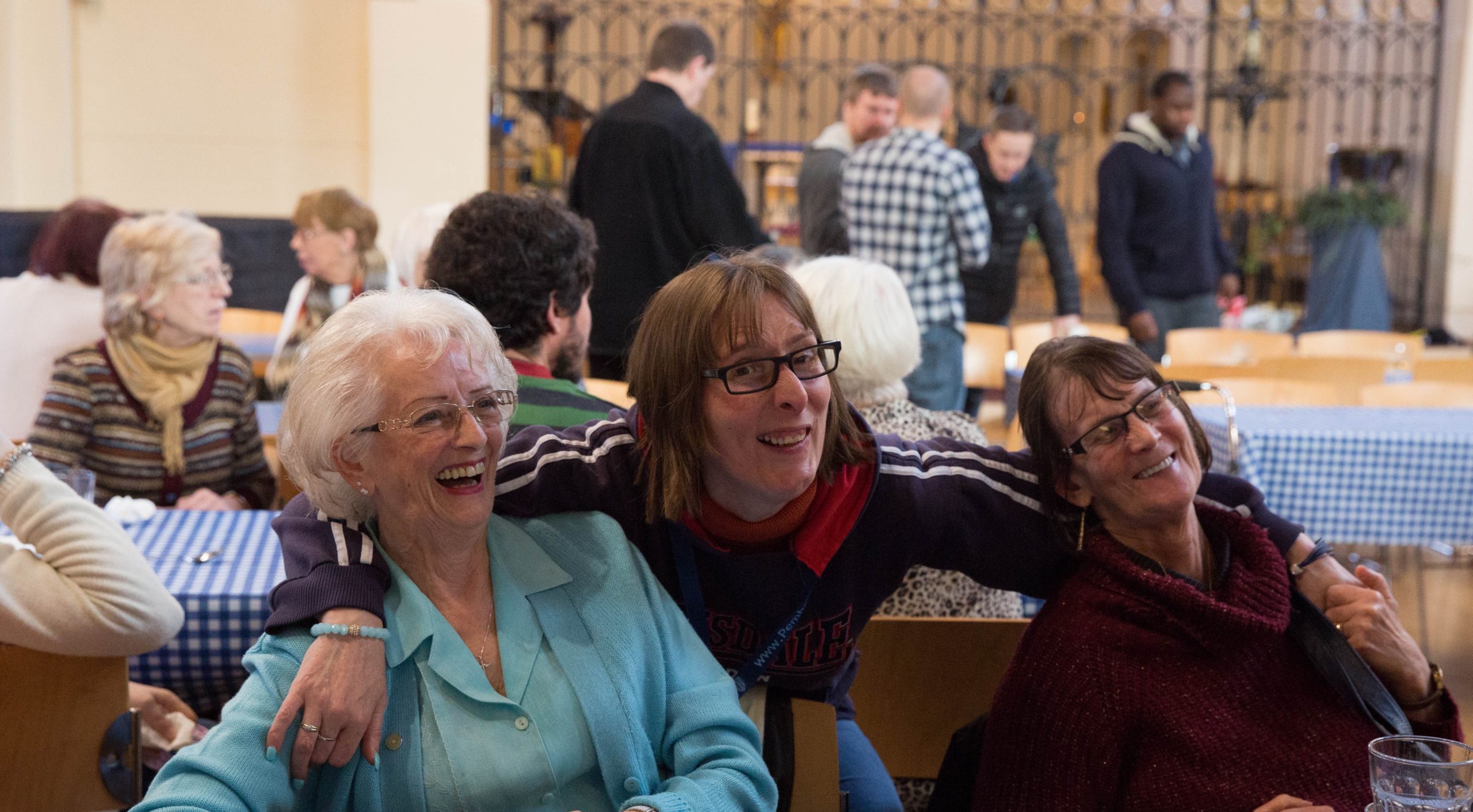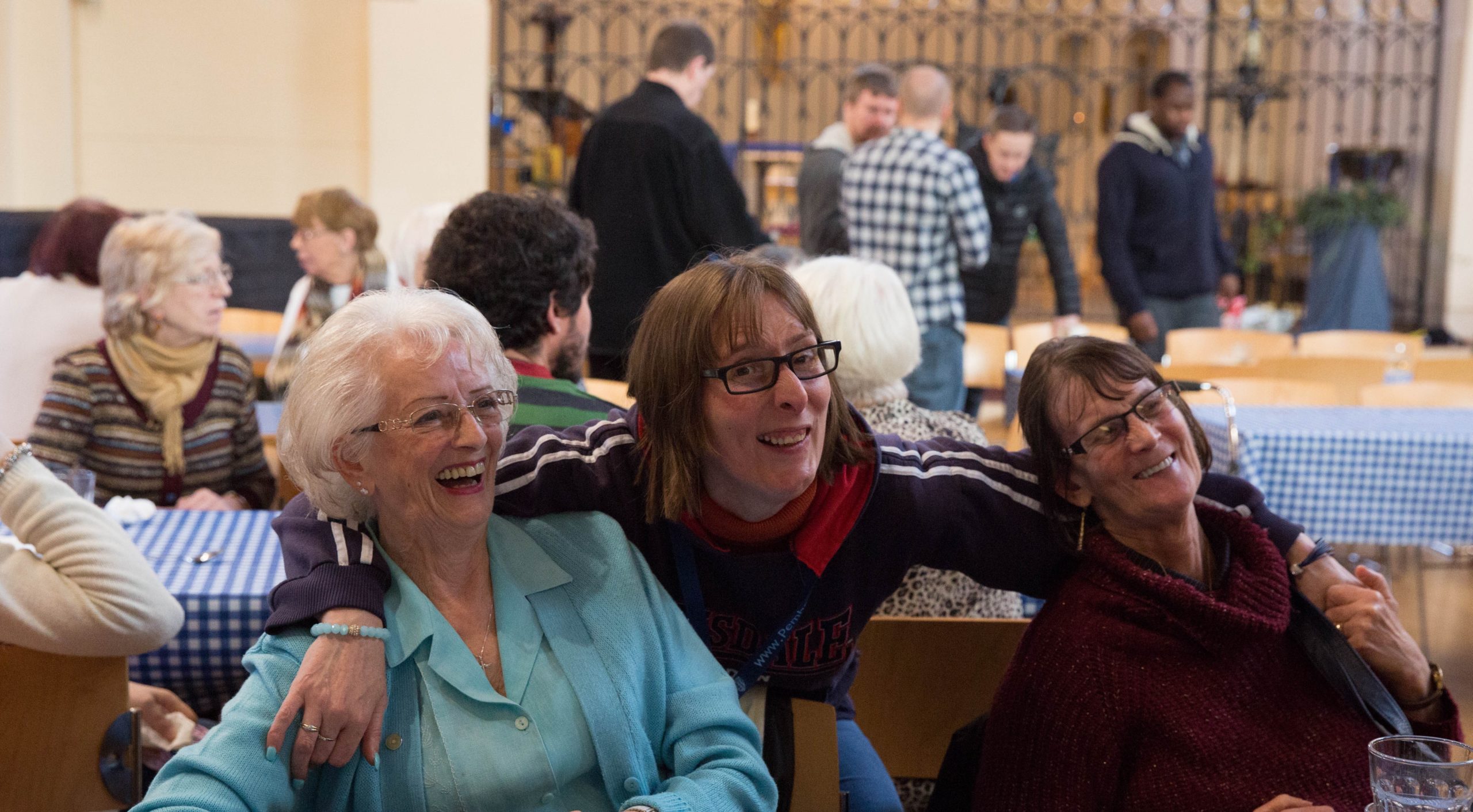 Room hire
Pembroke House has been a feature of Walworth since 1885 and is an excellent base for community activities. A number of organisations hire our halls each week, and whenever possible we look for ways of being more than simply landlords. If appropriate, we're keen to use our local knowledge and our resources to offer something extra. We like looking for opportunities for collaboration and cross-fertilization between projects.
You will find details of our available spaces below. To make a booking enquiry, please fill out the form below.
Please note, as we are located in a residential neighbourhood, we require all building users to switch off amplified music by 21:00 and vacate the building by 22:00.
We can offer a discount to residents of the local estates surrounding Pembroke House (see 'Estate rate' in the tables below). If you believe this could apply to you, please let us know when filling in the enquiry form.
Unfortunately, we are unable to hire the facilities out for parties and other private functions.
Walworth Living Room
Small Hall
5.7 x 9.0 meters
This hall has a kitchenette on the window side with plenty of natural light during the day.
| | | | |
| --- | --- | --- | --- |
| Monday to Friday (9-5pm) | | | Private rate |
| Hourly rate | | | £50 |
Pembroke House Spaces
Lower Hall
12×15 metres, with pillars, can be divided into two smaller rooms but needs to be hired in its entirety
This hall has a sprung floor, ample tables and chairs and full disabled access. Most groups use the Lower Hall for high-energy activities. It can be divided in two by a sophisticated and remarkably solid partition. The hall has an L-shaped counter for serving drinks, a digital projector, and access to a chill-out zone and the Community Garden.
The Lower Hall is available after 19:00 only on weekdays.
| | | | |
| --- | --- | --- | --- |
| Evenings and weekends | | | Private rate |
| Hourly rate | | | £65 |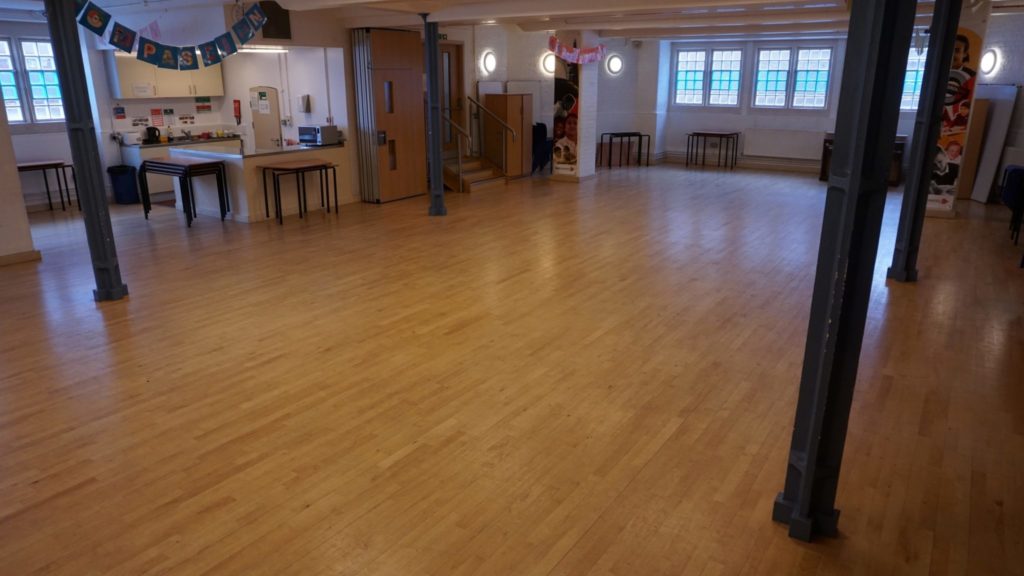 Upper Hall
12 x 12 metres, more than double height ceiling, no pillars
This hall has a sprung floor and access to tables and chairs. Full disabled access is available to the room and there is an accessible toilet adjacent to the room. During the day the room is filled with light due to the window along two walls and in the roof of the vaulted ceiling.
| | | | |
| --- | --- | --- | --- |
| Monday to Friday (9am-5pm) | | | Private rate |
| Hourly rate | | | £75 |
Evenings and weekends – extra fee of £15/hour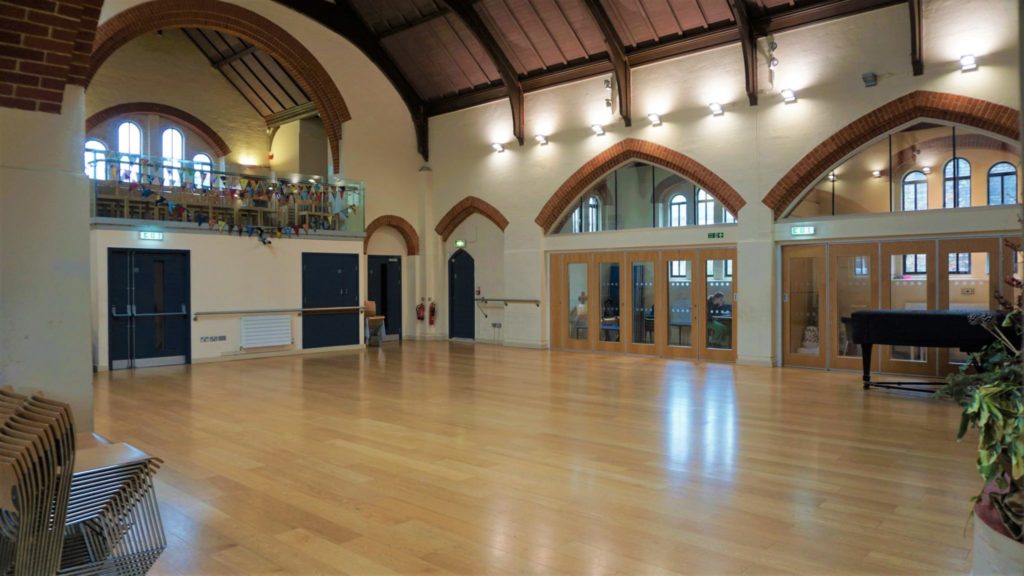 Garden Room
We have a room in our beautiful container garden, where flowers, fruits, vegetables and herbs are grown. We offer barbecue facilities as well as informal seating areas.
| | | | |
| --- | --- | --- | --- |
| Monday to Friday (9am-5pm) | | | Private rate |
| Hourly rate | | | £45 |
Evenings and weekends – extra fee of £15/hour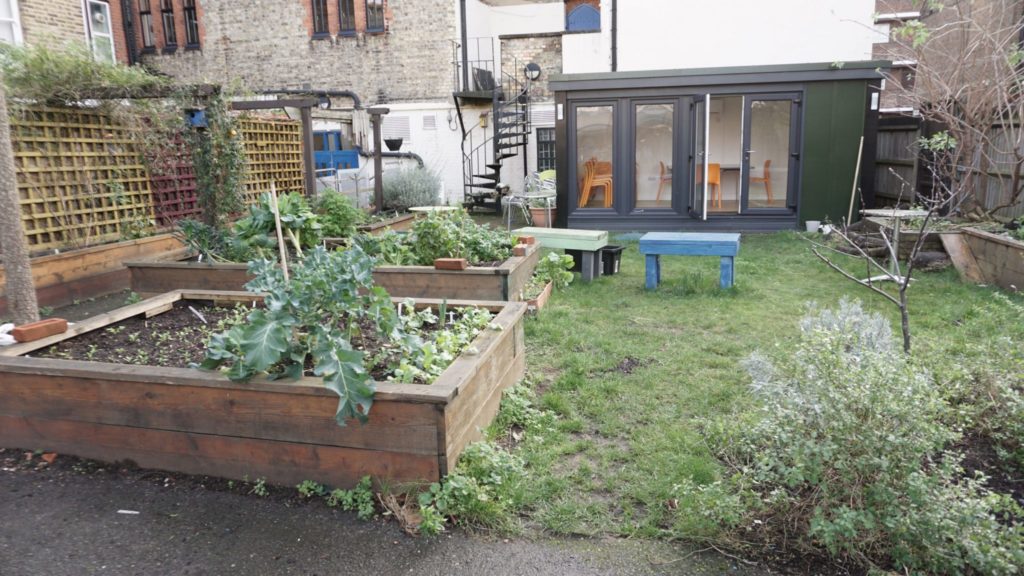 Extras (all spaces)
Tea and Coffee – £1pp
Biscuits – £1.50pp
Projector – £10
Flipchart and Pens – £20
There will be a discount of 10% off the total price when booking time slots of 7+ hours during the day.
Under the terms of the grant we received from the Aylesbury New Deal for Communities (now Creation Trust), we are on occasion able to offer some space free of charge to groups that benefit residents of the Aylesbury Estate.