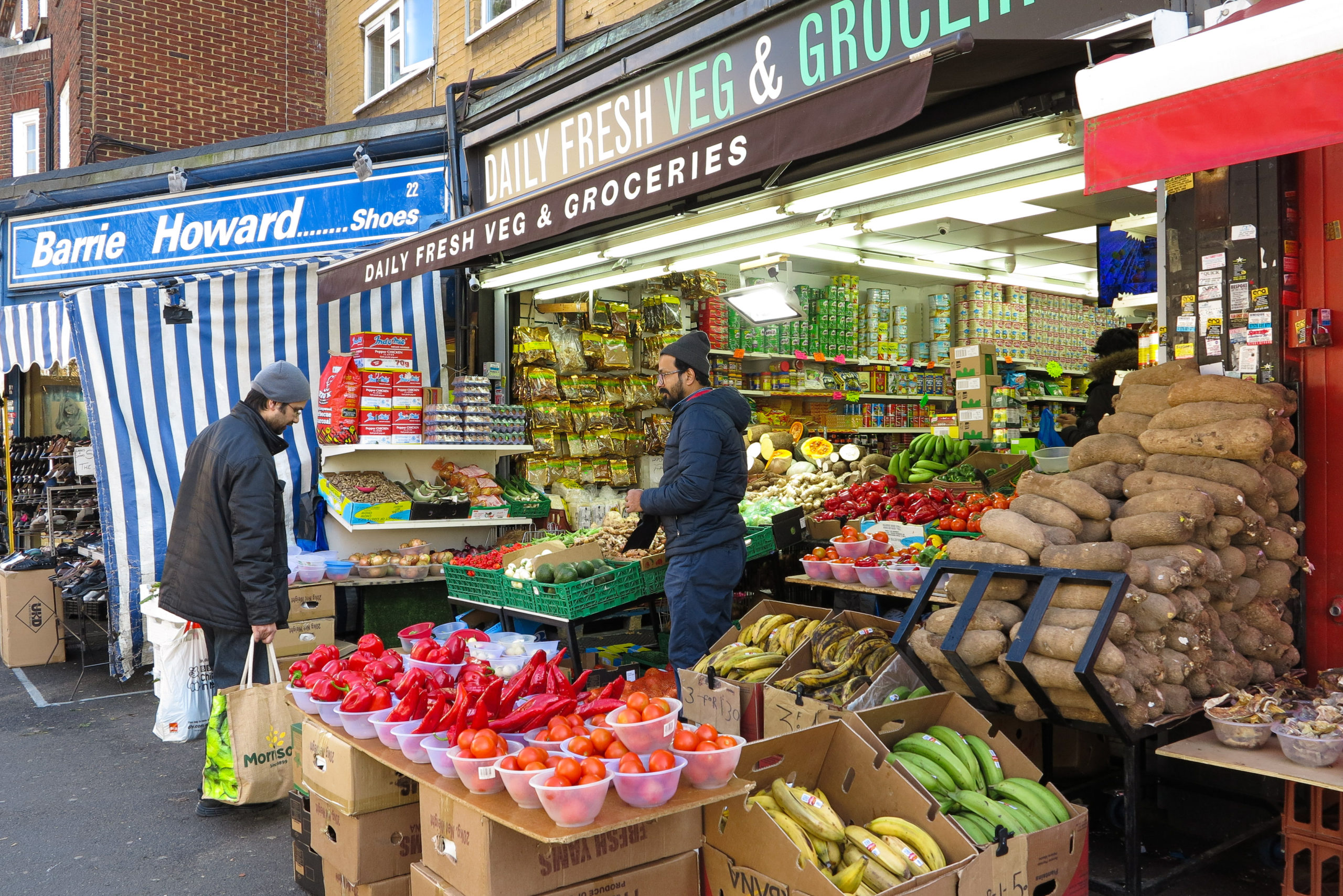 Walworth Neighbourhood Food Model
The next challenge
Pembroke House has been running an emergency food distribution hub since April 2020, together with local residents and a range of partners. We set this up just days after the first lockdown, responding to a surge in the number of people in Walworth struggling for food.
Over the last year, the community response has been nothing short of incredible: 400 residents have volunteered their time to pack over 30,000 food parcels and deliver them by bike to thousands of neighbours.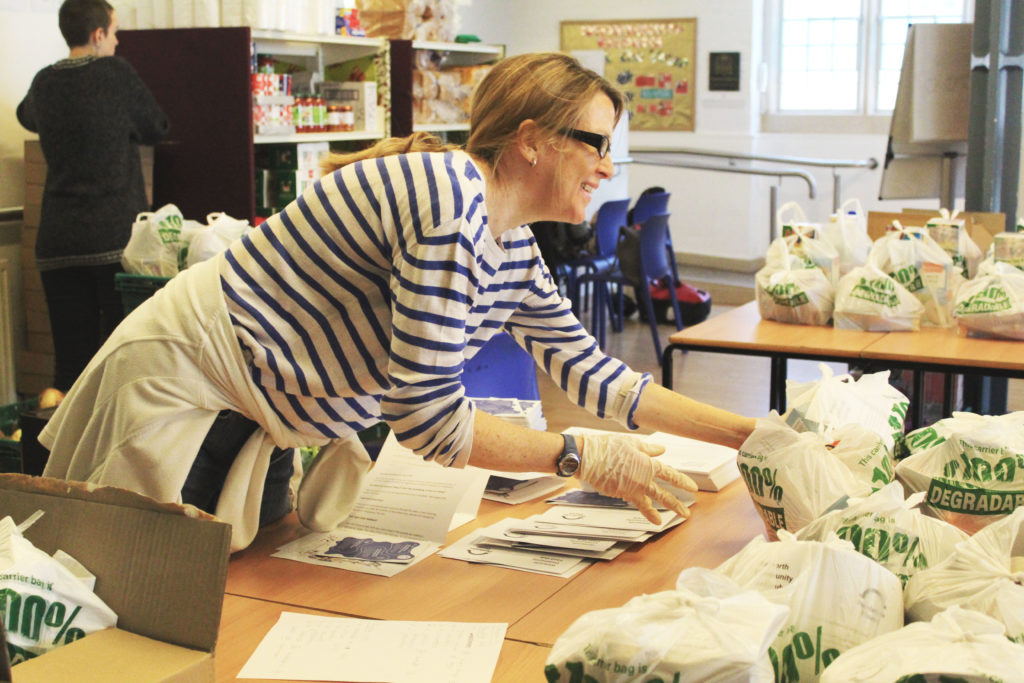 These food parcels have been vital during this crisis – but food insecurity is not new in our community. Twenty-five percent of families in Walworth were regularly skipping meals before Covid began. Food banks were already a mainstay, supporting and supplementing people through increasingly precarious work, insecure housing and debt.
As we emerge from the pandemic, we want to build on what we've already achieved together to tackle the root causes of food insecurity and historic inequality in Walworth.
In partnership with individuals and local organisations, we're determined to build a stronger neighbourhood: one where no-one struggles for food, and where everyone can lead good lives.
How we tackle it
No single organisation or initiative can solve food insecurity on its own. We'll need a strong, networked approach that unites the neighbourhood in a common endeavour and that brings our collective tools and knowledge to the cause.
That's why we've started work on the Walworth Neighbourhood Food Model: an ambitious, long-term approach with the aspiration of tackling the root causes of food insecurity in our neighbourhood.
It will offer a vision for a network of complementary spaces and initiatives that will work together for a stronger, healthier and happier Walworth.
All parts of the Model will work to support the local economy, building local supply chains to keep wealth in Walworth – such as by sourcing produce from traders at East Street Market.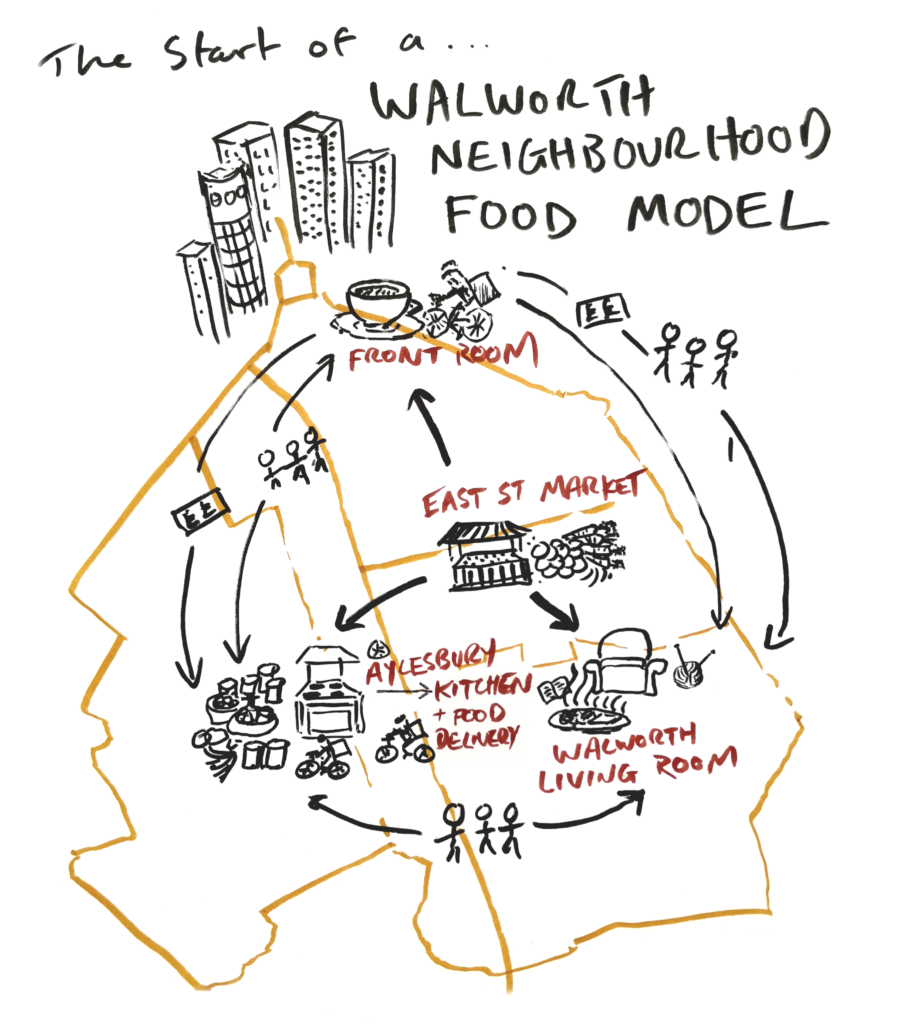 What we're working on now
At Pembroke House, we're currently helping to test and build several parts of this neighbourhood-wide Model across different sites in Walworth.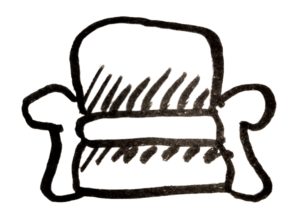 The Walworth Living Room
The Walworth Living Room is a new space for our community. In normal times it's a place where food is a reason to connect: where a cup of tea sparks a conversation and a shared meal breaks down old barriers. And it's a place where the neighbourhood can test new activities and ideas: from a mutual support group to a brand new social enterprise.
Currently closed because of the pandemic, it has been repurposed as a home for our emergency food distribution hub. We will be refurbishing the Walworth Living Room this year, and when it reopens to the public in spring/summer 2022, it will feature a social space and affordable community cafe at its heart, surrounded by shared activity, meeting and office spaces.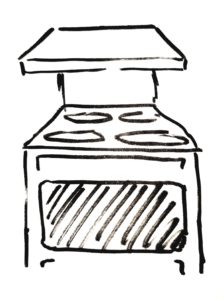 The Aylesbury Kitchen
Led by the housing association Notting Hill Genesis, this project will renovate a disused building on the Aylesbury Estate to create a new community kitchen.
This will provide a social pantry for low income households to access healthy and affordable groceries, a kitchen for community groups to run cook and eat sessions, a community growing space, and a youth and community hub running a mix of activities.
It will also provide a short-term base for our emergency food hub as we begin preparing for the Walworth Living Room refurbishment.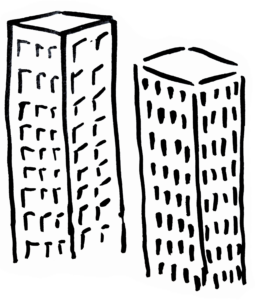 A new hospitality venue – The Front Room
This past year has exposed and deepened the challenges faced by our community. Workers have lost income and businesses have fought to stay afloat, while local residents have been searching for new ways to support and get involved in their community.
This is why we're working with local partners to develop a hospitality venue around the new Elephant & Castle town centre.
The 'Front Room' will be run as a social enterprise, ensuring that any profits are reinvested in the neighbourhood.
It will generate secure, well-paid employment; support the Walworth economy by purchasing supplies from local traders; and provide a route for new residents to become part of our community.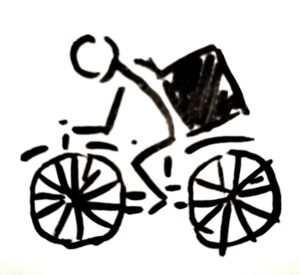 Shifting away from our emergency response
For 130 years we've been working with the community to provide space for people to learn, eat and enjoy life together, and take collective action on local issues.
As lockdown lifts and we begin to reopen our buildings, we will start to shift away from our emergency Covid response and begin to focus on the long-term: working together in partnership with neighbours, businesses and local organisations to strengthen our neighbourhood.
We'll slowly wind down our emergency food hub and stop delivering food parcels at the end of August.
We're already working with neighbours who still need support to connect them with other, longer-term solutions for their food supply.
We'll be in touch with people over the coming weeks by text, over the phone and on the doorstep. In the meantime, if you're currently receiving food parcels and have more questions about this, please call us on 0207 703 3803.
Where this could lead
We hope the vision of the Walworth Neighbourhood Food Model will grow – both to nourish existing groups and partnerships, and generate new and exciting initiatives.
Are you already working on a project that aims to build food security in our neighbourhood? If your plans could be part of the Walworth Neighbourhood Food Model, we'd love to hear from you.
From low-cost community pantries and cookery workshops to growing projects and food vouchers, there are so many approaches we can test.
We want to engage with everyone: from food businesses and caterers to local shops, supermarkets, wholesalers and traders to schools, TRAs, community groups and campaigners.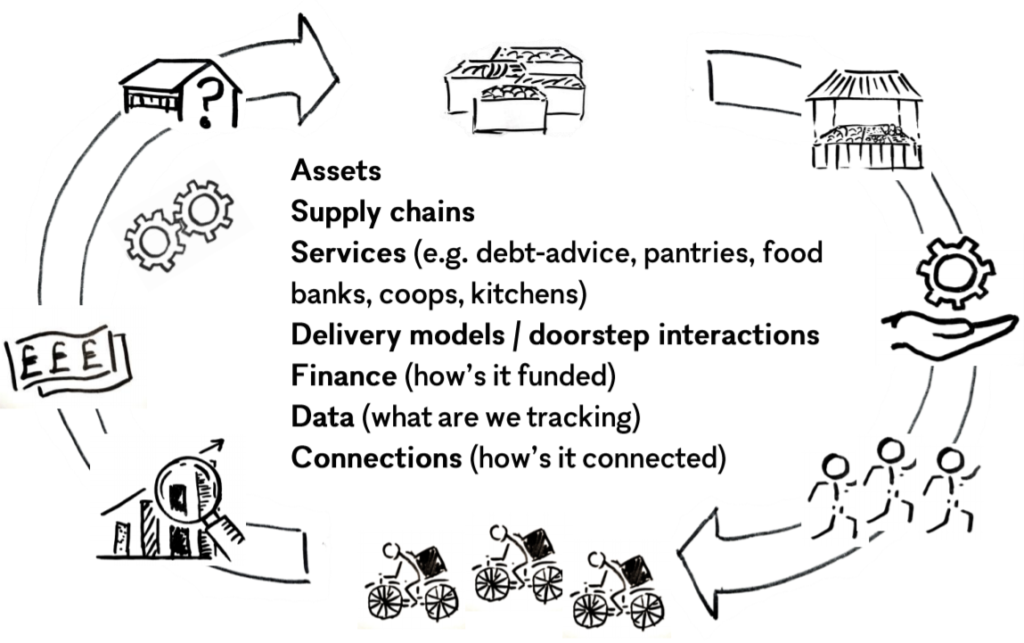 From solving a small problem, to purchasing from local suppliers, to contributing time, money or resources, everyone will have a role to play – whether they're an individual or an organisation, from this neighbourhood or further afield.
We'll be sharing more about the Walworth Neighbourhood Food Model – and how you can get involved – as this work develops.
Ways to get involved now
Give: we still have a significant fundraising target of over £100,000 for our emergency food hub. Donating to Pembroke House will enable us to continue supporting neighbours with regular food parcels while developing longer-term plans to achieve lasting change in Walworth.
And you can lend a hand to our partners Notting Hill Genesis, who are seeking contributions to help get the Aylesbury Kitchen off the ground.
Join the Walworth Group: if you're a group or organisation working in Walworth, and you share our vision for working together to tackle long-term inequalities, you could become a member of the Walworth Group.