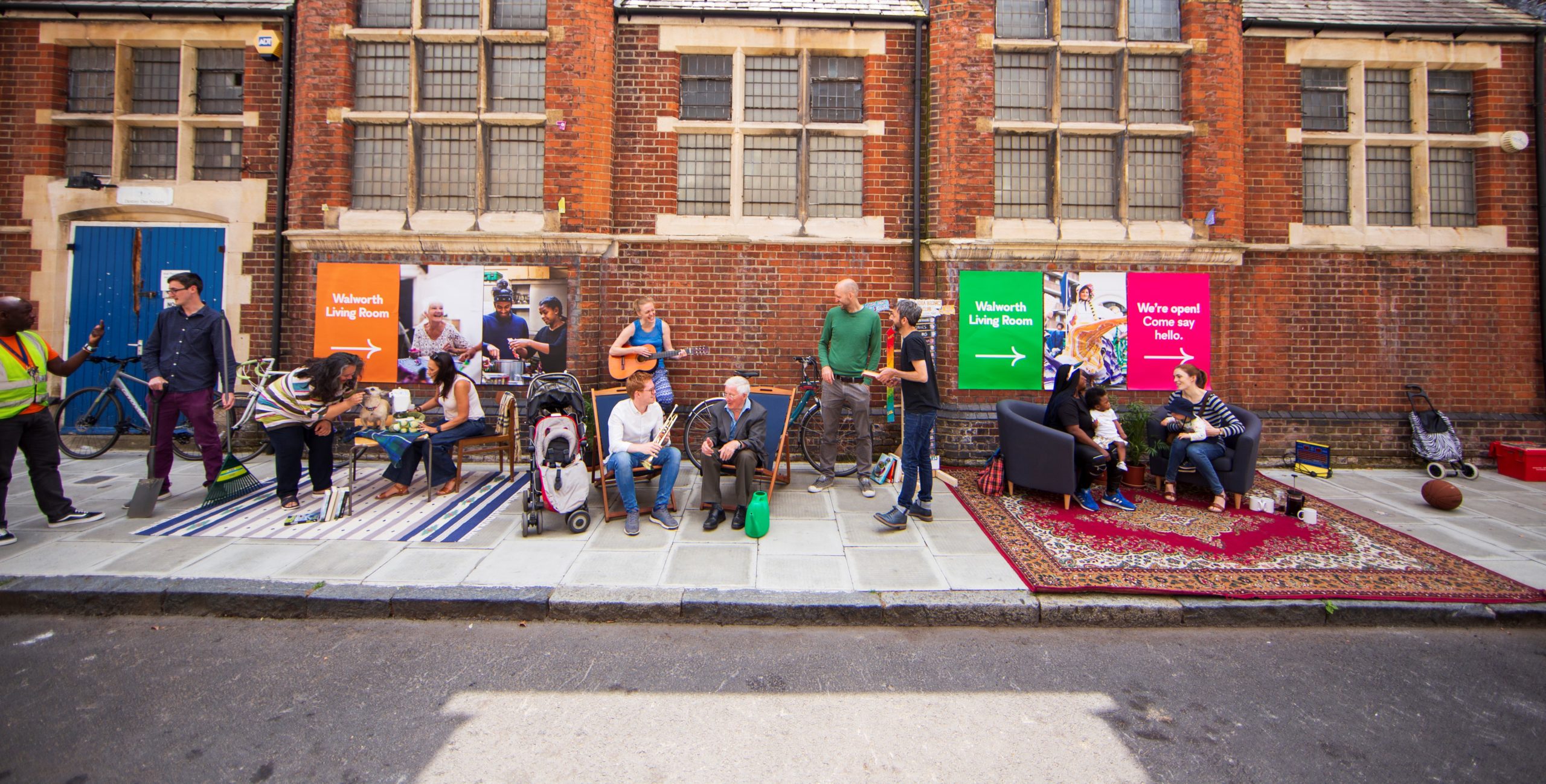 The Walworth Living Room
The Walworth Living Room is a new space for our community, run by local charity Pembroke House.
The Living Room is closed at this time to keep people safe, but it's still being used as the home of the Walworth Community Food Hub.
The Hub supports hundreds of local families with regular food parcels, packed and delivered direct to the doorstep by an army of volunteers.
About the Walworth Living Room
In normal times, the Living Room has a social space and community cafe at its heart, surrounded by shared activity, meeting and office spaces.
First of all, it's a place where neighbours get to know one another, coming together to share food, conversation and experiences.
You can take part in shared activities here: children's taekwondo sessions, yoga classes, cookery workshops, sewing lessons, creative writing classes, and so much more.
We all build and shape the Living Room together. People share their skills; support and learn from one another; and set up their own clubs, activities and events – everything from informal craft groups to brand new social enterprises.
You can access advice, services and support at the Walworth Living Room. And it's also a space for the people providing those services to connect with the community, and to test new ways of working with and alongside local people.
We can't wait to re-open the Living Room, and begin face-to-face activities again, when it's safe to do so.
Get involved
While the Living Room is closed, we're continuing to support one another with activities streamed online.
Pembroke House is often in need of new volunteers – particularly to support the Food Hub.
And to continue our work, we rely on the kindness of people like you. Every gift supports our work to build a stronger Walworth.