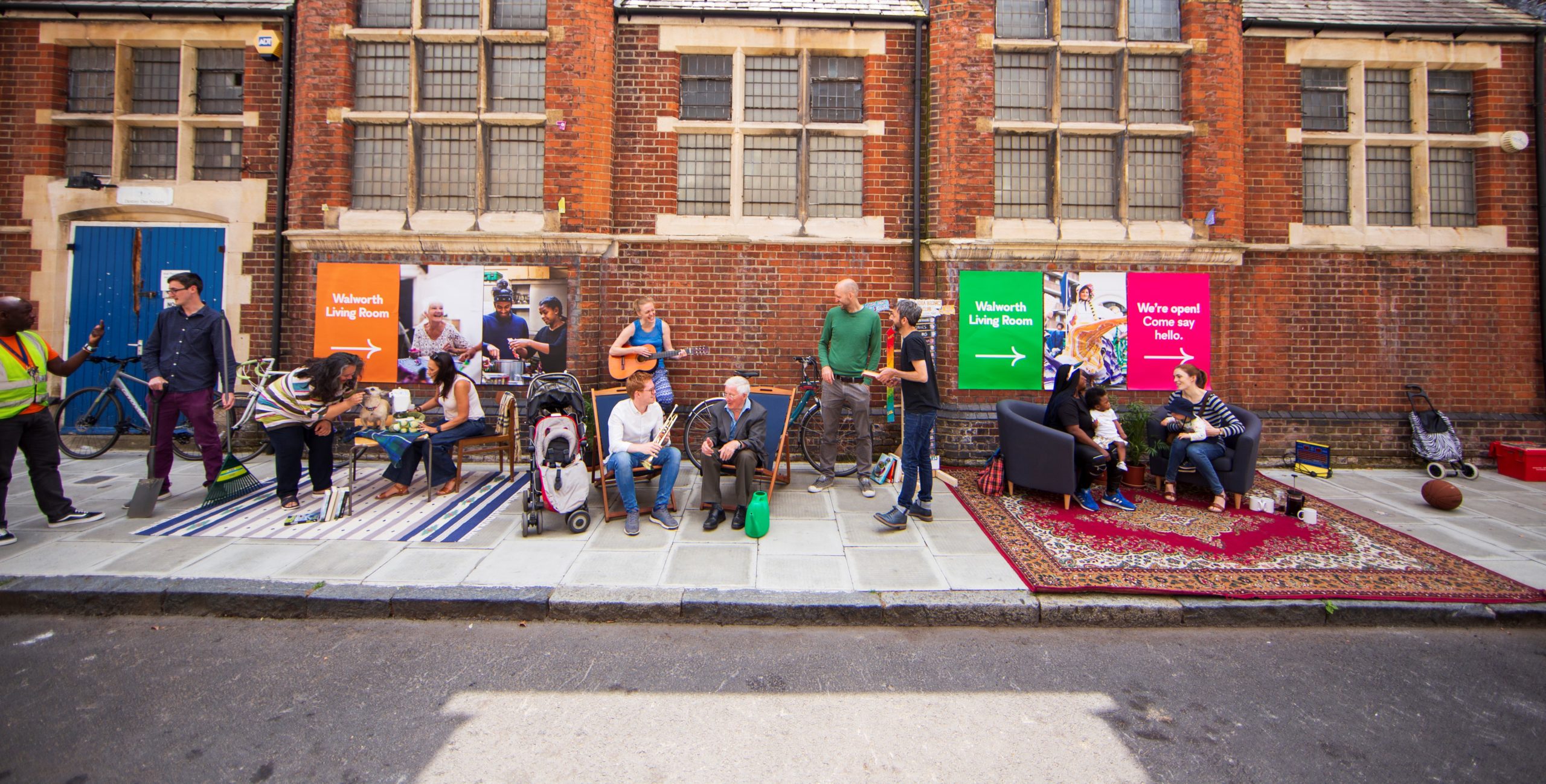 Walworth Living Room
Since 2019, the Walworth Living Room, a project of Pembroke House, has been at the heart of our community.
Together with our neighbours, volunteers and friends, we're building a space open to everyone with activities for all ages.
We want to foster a sense of community, providing opportunities for everyone to engage in social activities. Parents and children can participate in fun and educational events like our Hot Meals and Games on a Friday afternoon or our Music for Babies and Todlers class. For those who love creative activities, our Craft Club, Collage Club or Social Knitters Club provide a perfect outlet to express their artistic side and learn new skills.
The Walworth Living Room also host our Community Cafe serving hot food and drinks. Our chef Samar cooks hearty meals for the community, bringing her passion for food and cooking to our community meals and gatherings.