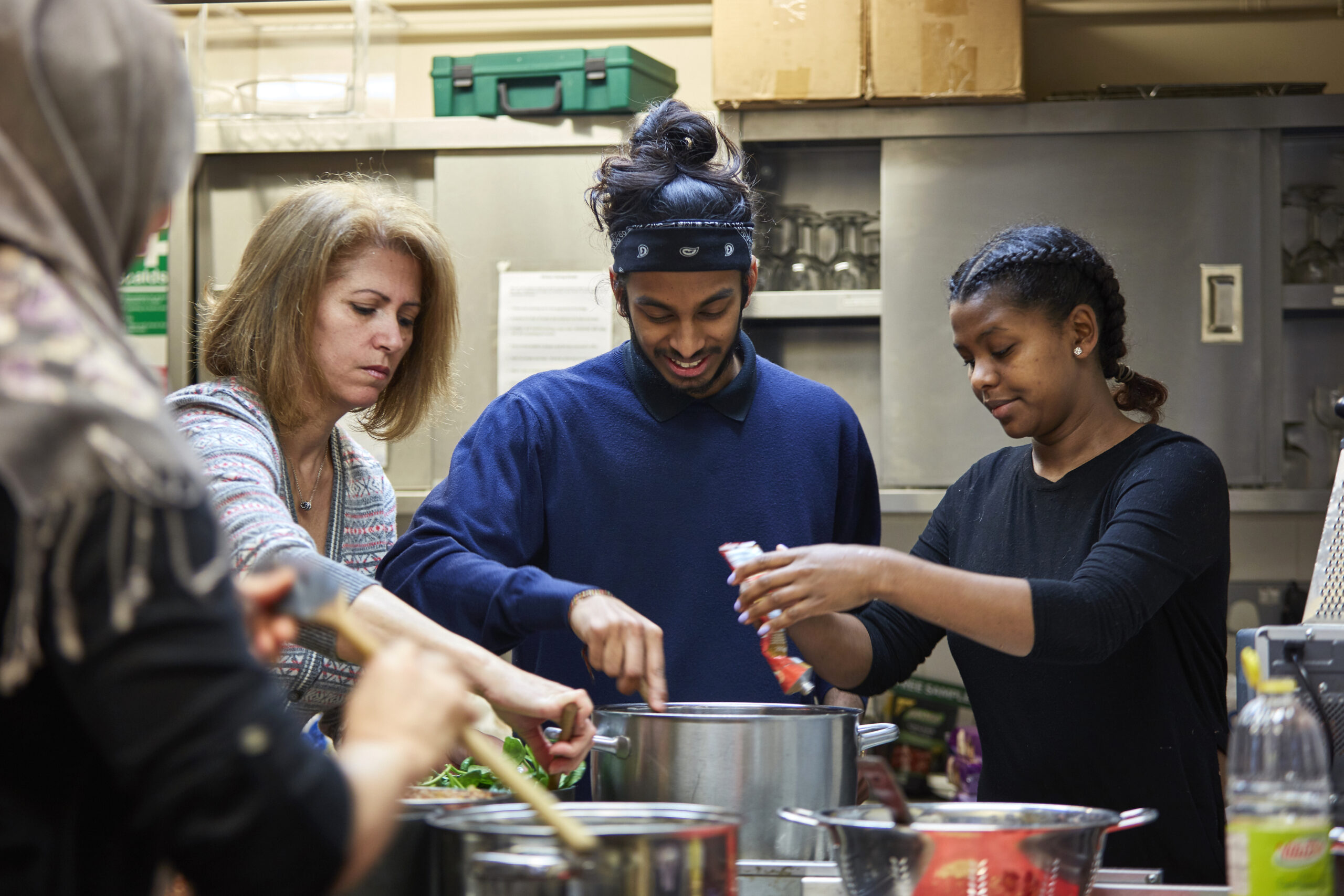 Participate
Do you want to participate in a vibrant community full of people involved in projects and activities in the neighbourhood?
During the pandemic, from April 2020 to August 2021, hundreds of volunteers at the Walworth Community Food Hub prepared and delivered over 40,000 food packages to local residents in need.
While we no longer have volunteer roles delivering food, we have many things going on, from our Community Fridge project redistributing surplus food, to our Community Cafe in the Walworth Living Room and activities for children and elderly people. Community participants are at the core of all our activities. The best way to get involved is to stop by the Walworth Living Room and get to know what's going on.
If you are interested in volunteering with us please complete the form below.
Currently we have the following volunteer opportunities:
Hot meals on the way home volunteer
Responsible to: Projects Officer for Community Activities Coordinator
Days/Hours: Thursday morning (10:00am -12:00pm) Ongoing (no end date)
Location: Walworth Living Room, All Saints Hall, Surrey Square SE17 2JU
To take action on local issues check out our Take Action page.